About Us
Stonington Cabinetry & Designs is a company that designs, orders and installs custom cabinetry with a specialization in high-end kitchens. It was formed by four family members: parents Karen and Robert Sachs, and their sons, Justin and Tyler, who are the principal operators of the business. For over 30 years, Karen and Robert have run a separate successful construction company focusing on exclusive remodeling projects. Justin began working with his father at the age of 19, and progressed swiftly into finish carpentry, eventually designing, building and installing his own cabinetry. Tyler joined soon after working side-by-side with his father and brother on remodeling projects throughout northern New Jersey.
The brothers' shared goal became to open a design studio offering a quality line of custom cabinetry and supporting it with design and installation services that are unsurpassed in attention to detail and craftsmanship. The result is Stonington Cabinetry & Designs – a company whose commitment to excellence in all aspects of designing, ordering and installing custom cabinetry is a direct reflection of the influence of their parents, and a driving force in their quest to always achieve 100% customer satisfaction.
For those who desire the very best
In addition to kitchens, Stonington Cabinetry & Designs also offers custom cabinetry for other rooms in the home such as butler's pantries, dining/family/living room pieces, vanities and closets. They can take a project from the very beginning stages (just an idea) to the very finishing touches; or they can work with you, your designer, your architect or your builder to provide custom cabinetry for your project.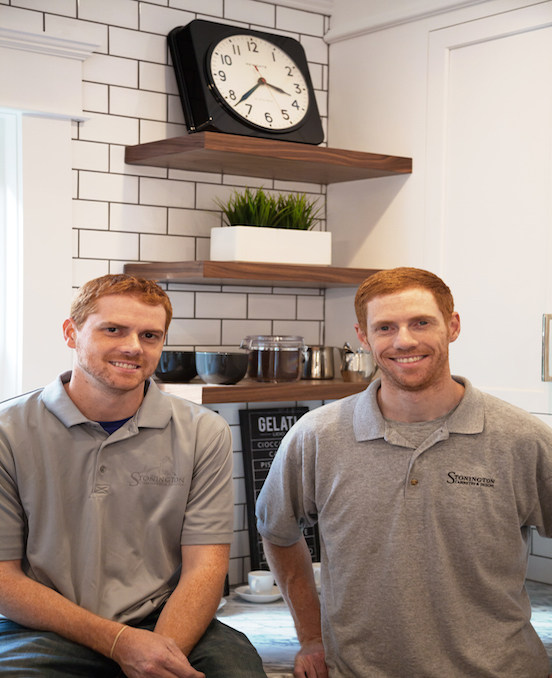 The Team
Justin Sachs
Justin Sachs is a true perfectionist who specializes in designing incredible spaces for custom kitchens and cabinetry of every dimension. He completely draws every elevation to exacting detail by hand, achieving design intricacies far beyond the capabilities of other designers who strictly rely on CAD software. That's why it can be safely said that no two spaces he has designed are completely alike. Each one has its own unique characteristics and points of great interest. Justin uses his experience to guide him to the best design and cabinetry suitable for each and every space. Given his extensive experience in the field, he is also an expert cabinetry installer, able to handle the most technical details of a high-end kitchen install.
Tyler Sachs
Tyler Sachs is the operations expert in the showroom, from accounting to estimating. He works hand-in-hand with Justin to make sure each and every project runs smoothly from start to finish. His focus is on technology and researching new materials and applications. Tyler is also well versed in the art of design through hand drawing, and helps with estimating and other operations tasks.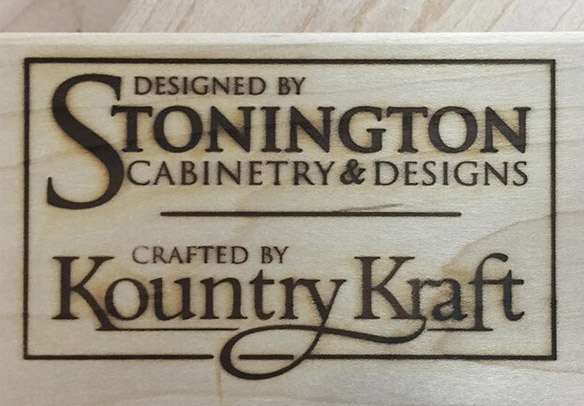 Philosophy
We are craftsmen who specialize in custom cabinet designs and solutions for clients who expect the very best in everything they do; and everything they own. We are masterful when it comes to creating a one-of-a-kind kitchen that speaks to exclusivity, craftsmanship and personal style.
Outside of purchasing your home, your next largest expense arrives when contemplating remodeling or expanding your kitchen. Stonington Cabinetry & Designs are experts at employing an artist's eye to your home's most utilized space; we maximize every inch to accommodate storage, utility and access, while creating an overall feeling of sophistication. We are known for making the most out of kitchen areas in new and older homes so they can become the centerpiece of your family's lifestyle.
Let's face it: budgets are always important. But if there's any time to not skimp on the design, materials and construction, it's when you are creating a beautiful kitchen you'll live with for the next few decades, and beyond. You need to love it; and you don't want to have regrets that you didn't go the extra mile once the job is completed.
Contact us today to discuss your ideas for your new kitchen or other cabinetry needs.